Phoenix Simulations, part of the Phoenix Healthcare Group, was founded by a group of highly experienced executive professionals, with over 70 years of combined success in the United States, United Kingdom and Europe, stemming from pharmaceutical, biotech and healthcare industries.
We have significant expertise and experience in providing comprehensive Sales Force Effectiveness programs in the United States, United Kingdom and Europe.
It is our mission to provide all of our business partners with outstanding solutions and service to help them conquer the challenges that they may face. We recognise the ever-changing environment within industry sectors, and therefore ensure a rapid response, which is both professional and delivers the best ROI.
Phoenix Simulations is dedicated to making a difference and wants to develop long-term business partnerships.
Phoenix Simulations specialises in Sales Force Effectiveness programs. Our Masterclass and Emerging Leader programs offer first-line managers a unique opportunity to practice and perfect skills across a range of business-critical leadership competencies.
Phoenix Simulations are the experts when it comes to developing live simulation events and providing online tools that help benchmark, diagnose and calibrate the effectiveness of your sales force (field-based and insides sales).
Phoenix Simulations specialises in the design and delivery of tailor-made outsourcing and customer service solutions, providing unique business opportunities for our industry partners.
Phoenix Simulations are experts in designing and facilitating programs which immerse your first-line managers in practical, hands-on live simulation exercises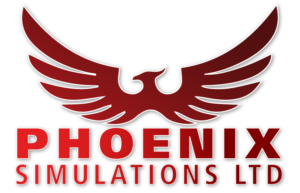 WHAT OUR PARTNERS SAY ABOUT US
"I would call the In-Call Quality event a huge success. We look forward to continuing our partnership with Phoenix Simulations"
"We have such a favorable impression of the Phoenix Simulations team, your professionalism and expertise is outstanding"
"The Masterclass was a unique experience and provides us as an organization with a level of insight we have never had before"
"The Emerging Leader program is extremely useful and has enhanced our new manager interview process"
"This was a fun event and a great learning experience; role-play practice with real HCPs is very valuable. Really enjoyed it"
"This was a great simulation program, it was extremely useful to be able to observe my colleagues and share best practice. The environment felt very real-life"
"I have never seen 500 sales folks go through an event like this, your team facilitated this seamlessly, very impressive"